Senior Business Developer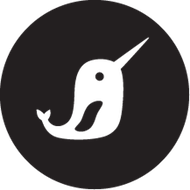 DockYard, Inc.
Senior Business Developer
Software

Medium
JOB FUNCTION

Senior Business Developer
COMPANY

DockYard, Inc.
INDUSTRY

Software
LOCATION

Headquarters:Boston, MA,USA
JOB DESCRIPTION
DockYard is hiring a Senior Business Developer to identify and secure new partnerships in the web application development space through outbound sales. This is an excellent opportunity for anyone interested in joining a rapidly growing professional services consultancy on the forefront of new tech. We work with some of the world's largest brands (i.e., Apple, Netflix) to design and develop their most ambitious projects.
As an early member of an evolving Business Development team, you will play an integral role in helping DockYard continue on our high-growth trajectory. From  establishing new partnerships, to ensuring the successful delivery of projects in an account manager capacity, the Senior Business Developer position will provide a diverse range of responsibilities.
The right candidate will have an existing network of relationships at Fortune 500 companies. They will have experience navigating the organization charts of prospective clients, identifying buyers' primary decision criteria, and bringing the right decision-makers to the table. As DockYard enters new verticals, we will engage with companies ripe for "digital transformation" projects; the Senior Business Developer will be adept at targeting and guiding these types of prospective clients through the buying process.
A sample of some of the responsibilities:
Researching and targeting prospective clients.





Developing messaging strategies and BD collateral in collaboration with marketing.





Conducting outbound sales (e.g., cold-call/email) campaigns.





Stewarding potential projects from the lead stage, to proposal development (alongside design, engineering, project management), through contract negotiation, to project kickoff.





Serving in an account management capacity for existing clients.





Drafting weekly invoices.





Completing other detail-oriented tasks that may be repetitive.
Success in this role will not solely be measured in terms of sales quotas, but also by the ability of the Senior Business Developer to mentor other team members and to position our other teams (e.g., design, engineering, project management) for success via our engagement terms. This position will not be a good fit for the "lone wolf" who wins business but can't keep the CRM up to date. Rather, the Senior Business Developer will work with the Director of Business Development to institute repeatable processes and define a scalable model for the continued growth of the department.
As a remote company, it is important that applicants be comfortable with modern tools for communications (e.g., Slack), productivity (e.g., GSuite), project management (e.g., Asana, Atlassian suite, Trello), and relationship management (e.g., CRM). This position requires a clean, quiet work environment suitable for video conferencing, attire that mirrors our clients' dress code, and a sense of good "digital etiquette." This role will require intermittent travel.
WHAT IT'S LIKE TO WORK HERE
We offer a comprehensive benefit plan with a focus on providing an exceptional working environment.  Some of these benefits include:
100% DockYard paid medical, dental, vision, life & AD&D starting Day 1

401(k) offered through Vanguard

Substantial paid time off

Conference & Laptop stipend
Apply for this Position
If you can see yourself in this remote role and feel you can add to the ongoing success of In Marketing We Trust, then apply via https://dockyard.com/careers
Similar Jobs
You may also be interested in these jobs below