Senior Consultant – Enterprise Integration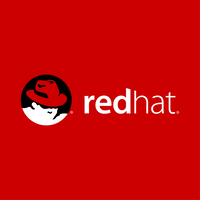 RED HAT
Senior Consultant – Enterprise Integration
Software

Large
JOB FUNCTION

Senior Consultant – Enterprise Integration
COMPANY

RED HAT
INDUSTRY

Software
LOCATION

Headquarters:USA,USA
JOB DESCRIPTION
Job Summary

Passionately guide the adoption of Red Hat's solutions in our key enterprise accounts, government agencies, and service provider partners. The Red Hat Consulting team is looking for a Senior Consultant focused on enterprise integration with experience working with commercial customers to join us. In this role, you will win the trust and confidence of customer engineering, development, and operations teams by aligning their requirements and use cases with the functional capabilities of our solutions. You'll need to have a thorough knowledge of and direct experience with JEE and middleware application architectures like enterprise integration, business automation, big data, and mobility, as well as their supporting infrastructures. You'll also need to have a solid understanding of how to use our unique middleware applications like Red Hat Middleware, Red Hat Fuse, and Red Hat OpenShift for implementing custom solutions. As a Senior Consultant, you will play a crucial role in bringing together cross-functional teams from Red Hat's Solutions, Product Engineering, Support, Professional Services, and Sales teams to meet the needs of our most demanding customers. This is a remote position with weekly travel to customer sites and can be located anywhere in the United States within close proximity to a major airport. Successful applicants must reside in a state where Red Hat is registered to do business.


Primary Job Responsibilities

Deliver successful discovery, analysis, and design workshops for small to medium teams of both technical and non-technical backgrounds that shape customer use cases and architecture design decisions
Scope delivery projects and guide customers through successful pilot and production deployments
Design, create, and deliver content that enables the broader Red Hat organization to sell, service, and support our cloud solutions at scale
Contribute to the development of repeatable methodologies and tools designed to scale Red Hat's services capabilities, promote repeatable customer engagements, and lower delivery risk
Demonstrate vision and expertise in the cloud community by producing outstanding whitepapers, webinars, etc. and by speaking at top industry conferences
Serve as a customer advocate within Red Hat to deliver the right solutions and to ensure that these solutions are implemented and supported in an innovative and reliable way

Required Skills
8+ years of experience in a solutions architect or consulting delivery role; 4+ of those years focused on cloud environments and their supporting infrastructures
Solid background in consultative customer engagement with either a major consulting services team or within the services division of a major software company
Demonstrated record of working in a strategic advisory capacity to senior IT and business executives
Outstanding written and verbal communication skills, including extensive experience presenting to C-level executives at large firms
Balance of strategic and tactical skills and the ability to work on cross-functional teams
Comfortable working with highly distributed teams, including interaction with the open source communities via email and IRC
Willingness to travel weekly to customer locations throughout the U.S. and Canada
Capabilities in DevOps, continuous integration (CI), and cloud-based development consulting projects
Broad and deep technical experience with virtualization and middleware technologies, including Red Hat Middleware and Red Hat OpenShift
Willingness to travel Monday to Thursday throughout the U.S. for 30-40 weeks out of the year
Experience across one or more vertical industry areas is a plus
Experience working in a quality assurance (QA) role or working with ticketing systems or bug tracking tools is a plus
Red Hat is proud to be an equal opportunity workplace and an affirmative action employer. We review applications for employment without regard to their race, color, religion, sex, sexual orientation, gender identity, national origin, ancestry, citizenship, age, veteran status, genetic information, physical or mental disability, medical condition, marital status, or any other basis prohibited by law.
Red Hat does not seek or accept unsolicited resumes or CVs from recruitment agencies. We are not responsible for, and will not pay, any fees, commissions, or any other payment related to unsolicited resumes or CVs except as required in a written contract between Red Hat and the recruitment agency or party requesting payment of a fee.
Apply for this Position
If you can see yourself in this remote role and feel you can add to the ongoing success of In Marketing We Trust, then apply via https://www.redhat.com/en/jobs
Similar Jobs
You may also be interested in these jobs below