Senior Container Infrastructure Consultant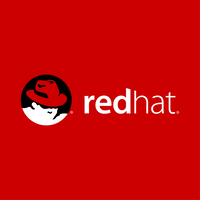 RED HAT
Senior Container Infrastructure Consultant
Software

Large
JOB FUNCTION

Senior Container Infrastructure Consultant
COMPANY

RED HAT
INDUSTRY

Software
LOCATION

Headquarters:USA,USA
JOB DESCRIPTION
Job Summary

The Red Hat Consulting team is looking for a Container Infrastructure Senior Consultant to join us. In this role, you will take part in our regional consulting operations or Platform-as-a-Service (PaaS) and DevOps practices. You'll work remotely, drawing from your experience in the implementation of automated container platforms, deployment pipelines, and cloud-ready application architectures. As a Container Infrastructure Senior Consultant, you will learn to implement next-generation cloud infrastructure and delivery workflows on large-scale container platform clusters using Java, Node.js, Docker, Kubernetes, Red Hat Ansible Automation, Red Hat Enterprise Linux (RHEL), and Red Hat OpenShift. You won't be expected to know everything on day one, but your ability to learn new technology quickly will be essential. Successful applicants must reside in a state where Red Hat is registered to do business.


Primary Job Responsibilities

Implement automated and containerized cloud application platform solutions; focus on infrastructure concerns including networking, storage, virtualization, security, logging, monitoring, high availability, and system resilience
Learn new technologies quickly, including topics like container orchestration, container registries, container build strategies, cloud storage, and software-defined networks
Travel frequently to work alongside leading financial services, retail, telecommunications, and institutional customers
Share lessons learned, best practices, and how-tos with our internal and external communities of practice
Help other consultants learn DevOps and container technologies and processes
Apply new technologies, frameworks, or methodologies to container platforms
Demonstrate technical leadership in container platforms and cloud application solutions by implementing complex, large-scale container platform solutions in challenging customer environments
Required Skills

5+ years of technology experience like consulting, operations, help desk, service desk, development, and related internships
3+ years of experience with Linux system administration, preferably Red Hat Enterprise Linux (RHEL) or a derivative
2+ years of platform scripting experience with the Ruby, Python, or Go languages
Excellent presentation and communication skills
You will be expected to complete or learn the following during the first year on the job:
Intensive training program on Docker, Kubernetes, and Red Hat OpenShift technologies and related DevOps topics
Understanding of how to stand up production-ready container platforms integrated with existing enterprise systems
Knowledge of how to deploy source code into running, scalable containers in automated fashion at enterprise scale
Practical experience working with our offerings and solutions
Collaborative delivery of customer requirements using Red Hat OpenShift
Knowledge of how a customer use case can be developed into a project plan and how those requirements map to Red Hat's technologies
Understanding of how Red Hat's technologies can transform software delivery (DevOps) practices in large organizations
Red Hat is proud to be an equal opportunity workplace and an affirmative action employer. We review applications for employment without regard to their race, color, religion, sex, sexual orientation, gender identity, national origin, ancestry, citizenship, age, uniformed services, genetic information, physical or mental disability, medical condition, marital status, or any other basis prohibited by law.
Red Hat does not seek or accept unsolicited resumes or CVs from recruitment agencies. We are not responsible for, and will not pay, any fees, commissions, or any other payment related to unsolicited resumes or CVs except as required in a written contract between Red Hat and the recruitment agency or party requesting payment of a fee.
Apply for this Position
If you can see yourself in this remote role and feel you can add to the ongoing success of In Marketing We Trust, then apply via https://www.redhat.com/en/jobs
Similar Jobs
You may also be interested in these jobs below