Senior DevOps/System Admin Engineer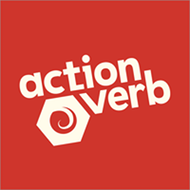 Action Verb
Senior DevOps/System Admin Engineer
Software

Medium
JOB FUNCTION

Senior DevOps/System Admin Engineer
COMPANY

Action Verb
INDUSTRY

Software
LOCATION

Headquarters:Las Vegas, NV,USa
JOB DESCRIPTION
Have you built and managed large cloud server deployments that have seen real production usage? Are you an expert at automation tools like Chef, Consul, Terraform, and Kubernetes? Does having an amazing logging system like Splunk or ELK really get you excited? If so, we'd like you to learn about Action Verb.
We're looking to hire a senior engineer for our Infrastructure team, which is responsible for keeping our network of 100 cloud servers across 8 AWS regions and their associated services running like a well-oiled machine.
You'll be working with our existing deployments of Chef, Ansible, Consul, Terraform, ELK, Grafana, Statsd, Asterisk, MySQL, Redis, Memcached, Zeromq, Puma, Jenkins, and many other exciting open source systems. But you'll also be free to deploy anything else if it gets the job done!
About our Network
~100 servers, mostly hosted on AWS
8 AWS regions, as well as multiple colocated hosting providers
Hundreds of public IP addresses
500+ HTTPS requests per second
25+ FTP/SFTP/FTPS logins per second
100+ file transfers per second
10,000+ log entries per second
150,000+ metrics
99.9% uptime record
For Roles on Our Infrastructure Team, We Want To See This Track Record of Results:
Experience managing large cloud server deployments that have seen real production usage.
Experience building distributed, failure-resistant architecture, including disaster recovery, backups, failover, etc.
Experience with the advanced features of public cloud platforms such as AWS or Azure (we use AWS).
Significant experience working with GNU/Linux servers, including a complete understanding of the command line, /proc, services, etc.
Comprehensive understanding of networking concepts, including layers, firewalls, DNS, VPN, etc.
Proficiency with configuration management tools, such as Chef or Puppet, and fluency with at least one major scripting language.
Familarity with large scale monitoring and analysis systems, such as ELK or Splunk (we use ELK).
Complete understanding of how to build secure infrastructure and an awareness of common server security vulnerabilities.
History managing a large database at scale (we use MySQL).
Please stop reading now if these bullets do not describe your experience. We do not make inexperienced hires. But if they do describe your experience, please read on!
Salary and Benefits
Action Verb offers competitive salaries combined with unparalleled flexibility and other benefits to secure top talent.
This position pays at least $110,000-130,000 per year, based on experience and track record, plus a great benefits package, and a $2,500 signing bonus to purchase a new computer, desk, or anything else that would help build or refresh your home office.
After your first year with Action Verb, we'll update your salary annually based on your performance, as reviewed by your peers. Over the course of your career at Action Verb, your salary can grow by 2-3x if you are one of our highest performers.
We fully pay base plan health insurance premiums (exact plan details depend on your state of residence), and we'll pick up the tab for 75% of your spouse or family if they wish to join your chosen plan. We want your family to be healthy.
You'll take off 11 company-wide holidays per year as well as 20 days of PTO for vacations. Go have fun. Don't work all the time.
Plus, you can join Action Verb Risk Free because of our $7,500 Quitting Bonus Within Your First 90 Days.
Similar Jobs
You may also be interested in these jobs below