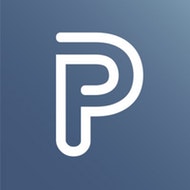 Pinn
Senior iOS Engineer
Software

Medium
JOB FUNCTION

Senior iOS Engineer
COMPANY

Pinn
INDUSTRY

Software
LOCATION

Headquarters:San Francisco Bay Area,San Francisco Bay Area
JOB DESCRIPTION
RESPONSIBILITIES
● Act as iOS development subject matter expert for the team
● Contribute to iOS lifecycle of developing tools and products offered by Pinn
● Ensure performance of applications, SDK's, and products are always cutting edge
● Maintain code repository quality, organization, and automation
QUALIFICATIONS
● Minimum 5 years of experience with iOS development or a related field
● Proficiency with Swift, Objective-C, UIKit, & CocoaPods
● Deployed applications with proven usability
● Ability to manage multiple projects simultaneously
● Developed REST API clients for mobile applications
● Excellent written and verbal communication
PREFERRED QUALIFICATIONS
● Bachelor's degree or higher in Computer Science or related field
● Understanding of low level and operating system protocol
● Mobile application development in the machine learning space
● Experience in startup and growth-stage environments
● Demonstrate leadership qualities and sensitive to the needs of a small and rapidly growing company
● Self-starter who is excited about technology and able to work effectively independently or in a team setting
PERKS
● Work remotely from anywhere in the world
● Highly competitive salary plus equity
● Quality technical equipment of your choosing
● Healthcare benefits
● Unlimited vacation
ABOUT PINN
Pinn is an identity focused security company. Our adaptive authentication platform fuses behavior, motor-control, and physical biometrics with device security to create unbreakable digital identities and secure access to sensitive applications and actions. We're currently focused on providing identity assurance for high-value financial transactions and authenticating privileged users in enterprise environments (executives, IT/security, etc.).
TEAM
Pinn is a close-knit team of security professionals, focused on implementing advanced technology solutions. We are really good at solving complicated problems and delivering new products quickly.
We want to employ people that are passionate about security and determined to make a difference in the world. Our employees will have the opportunity to work with leading edge technologies that will impact the nation's most critical infrastructure.
WORKFLOW & PROCESS
Engineers are responsible for managing their projects at all phases; this includes conception, development, and deployment. We combine industry standard best practices, open source software and proprietary technology to create innovative solutions.
Our team uses a fast-paced, iterative development process. Constantly communicating and collaborating to build great software. We appreciate having a diverse team – each person offers a unique skill set and the ability to contribute to projects outside their comfort zone.
Apply for this Position
If you can see yourself in this remote role and feel you can add to the ongoing success of In Marketing We Trust, then apply via hiring@pinn.ai
Similar Jobs
You may also be interested in these jobs below