Senior Javascript-React Engineer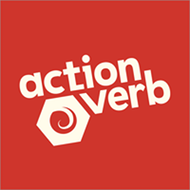 Action Verb
Senior Javascript-React Engineer
Software

Medium
JOB FUNCTION

Senior Javascript-React Engineer
COMPANY

Action Verb
INDUSTRY

Software
LOCATION

Headquarters:Las Vegas, NV,USA
JOB DESCRIPTION
We're looking to hire a senior React and Javascript engineer for our team.  This person would lead our front end team in adding new features to our core product, BrickFTP, as well as any new projects that arise.


For This Role, We Want To See This Track Record of Results:
Experience building and delivering React.js applications that have seen actual production usage.
At least five years of applicable experience.
Strong understanding of the Javascript language itself, including changes in ES8, ES6, as well as recent updates to CSS.
Understanding of how to write secure frontend code and an awareness of common web application security vulnerabilities.
Testing and the ability to write unit tests/specs (we use popular JavaScript testing frameworks).
Having some understanding of what is happening "under the hood".
Bonus points for making contributions to major open source projects.
Please stop reading now if these bullets do not describe your experience. We do not make inexperienced hires. But if they do describe your experience, please read on!
Salary and Benefits
Action Verb offers competitive salaries combined with unparalleled flexibility and other benefits to secure top talent.
This position pays at least $130,000-150,000 per year, based on experience and track record, plus a great benefits package, and a $2,500 signing bonus to purchase a new computer, desk, or anything else that would help build or refresh your home office.
After your first year with Action Verb, we'll update your salary annually based on your performance, as reviewed by your peers. Over the course of your career at Action Verb, your salary can grow by 2-3x if you are one of our highest performers.
We fully pay base plan health insurance premiums (exact plan details depend on your state of residence), and we'll pick up the tab for 75% of your spouse or family if they wish to join your chosen plan. We want your family to be healthy.
You'll take off 11 company-wide holidays per year as well as 20 days of PTO for vacations. Go have fun. Don't work all the time.
Plus, you can join Action Verb Risk Free because of our $7,500 Quitting Bonus Within Your First 90 Days.
Want to read more about our culture and philosophy?  
Go here: https://actionverb.com/working-at-action-verb
Similar Jobs
You may also be interested in these jobs below