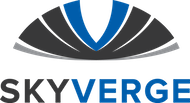 SkyVerge
Senior PHP Engineer
Software

Small
JOB FUNCTION

Senior PHP Engineer
COMPANY

SkyVerge
INDUSTRY

Software
LOCATION

Headquarters:Remote,Remote
JOB DESCRIPTION
SkyVerge is looking for a talented full-stack senior PHP engineer to join our team and help build our portfolio of WordPress plugins for WooCommerce. You'll write code that helps power mission-critical tools for millions of online stores.
The Role

You'll focus on building new features and maintaining existing code, while also helping with code reviews and customer support. With over 60 different plugins, there's a wide variety of work. You might spend time on some complicated frontend interactions using JS, then switch focus to working with a tricky external REST API for a while, and later work on adding unit/acceptance tests to our framework code.
You'll have the opportunity to really dive into a problem and understand it before crafting a well-engineered, high quality solution. We believe the best work happens when given lots of uninterrupted time to think and code.
Our plugins are built on top of WordPress and designed to work with WooCommerce, so we use PHP 5.3+ (moving soon to PHP 5.6 minimum) and we write all new JS in ES6. We follow a superset of the WordPress coding standards and actively invest in tooling & testing to improve both the quality of our products and the happiness of our team building them.
We work primarily through GitHub and Slack, so you should be able clearly express your ideas via comments and messages. All new code is tested and peer-reviewed, so you'll be able to both learn from the rest of the team and share your knowledge.
As one of our senior engineers, the team will look to you for advice and direction. You'll help shape our best practices, decide on libraries & tooling, and refactor older or underperforming parts of the codebase. You'll also be responsible for moving your projects forward, communicating your progress and milestones with others, and clearly documenting your work.
Here are some things you may do on a given day:
Research and write a pitch to refactor the data model for our shipping extension





Refactor an underperforming class after profiling it in your local environment





Troubleshoot an issue with our Memberships plugin by deep-diving into the content restriction class





Analyze a slow SQL query and suggest ways to improve it





Construct a detailed, multi-step data migration to move data from a custom post type to a custom table, write unit tests for it, and manually user test / QA it.





Review a pull request from another team member for readability, maintainability, and adherence to standards, and provide suggested improvements





Review new API documentation for one of our integration plugins and draft a story to upgrade to it
On the first day you will:
Meet your team and get familiar with how we work





Setup your local environment and tooling





Commit a small tweak to a plugin and open a pull request for peer review
In the first week you will:
Develop, QA, review, and ship a small feature improvement





Participate in code review for a teammate's code





Help a team member with fixing a bug
In the first month you will:
Work closely with the product team to ship a large feature





Participate in your first support rotation week and help our support team with escalated issues





Handle deploying a set of plugin releases using our internal tools





Publish a retrospective on your first large project to share successes & planned improvements for the next project
You
You love solving engineering challenges in the most pragmatic way possible. You write code that's clear, readable, and standards-compliant. More importantly, you keep the end user in mind and love getting feedback from customers to help improve our products.
Finally, you can't wait to join a small team that loves their work as much as you do, affords the opportunity to work on challenging & interesting projects, continuously learn and improve, and constantly ship your work. You're an excellent writer and can communicate effectively whether drafting up a bug report, chatting in Slack, editing a wiki page, or drafting a retrospective. You know that code is about communication and explaining your thought process clearly goes hand-in-hand.
Our team is fully-remote and we communicate primarily through Slack, Clubhouse, Google Docs, Basecamp, and weekly stand-ups via Zoom (a few short meetings) — we believe the best work happens when given lots of uninterrupted time that's free of distractions.
As a remote team, we believe that regular meetups are invaluable for getting to know each other better, so you should be available for 1-2 company-paid team trips per year. Curious about what those are like? Check out 
our recap
 of our last team retreat (SkyTrip), which brought the entire team out to Lake Tahoe, California for a week. It's a plus if you think (like we do) that bears are absolutely the coolest animals in the forest.
This is a full-time, salaried position, but hours are flexible. We know your work will speak for itself with commits, issues closed, and wiki edits.
Process
After an initial screening, you'll get an email with a few questions to answer. Following that, you'll have a few 45 minute phone chats with different people on our team to learn more about you and answer any questions you have about the position and company.
The most qualified candidates will then be invited to complete a short one-day research project. If this goes well, we'll invite you to the final stage of our evaluation process: the trial project. During this 1-2 week period, you'll work closely with our team as a paid contractor to develop & ship a small feature. This gives you an opportunity to make sure you enjoy the work and the team, and it gives us an opportunity to evaluate your work. We'll have regular chats each week to share feedback and make sure we're on the same page. At the end of the project, if all goes well, you'll be offered a permanent position. 🙂
Benefits
Here are some benefits we're happy to offer to our team members:
Competitive salary
Annual incentive for meeting team and company goals
27 days of paid time-off, in addition to 2 company holidays (SkyVerge Day in March, Founders Day in June 😀)
Medical, Dental, and Vision insurance for US and Canadian residents and their families (reimbursements for comparable care for non-US/Canadian residents)
401k/RRSP Retirement plan with 4% company match for US/Canadian residents (contributions to comparable plans for non-US/Canadian residents)
Up to 8 weeks paid parental leave for new mothers and fathers
Work flexible hours from anywhere that has a reliable internet connection
Tools (hardware/software) to help you be productive
Allowance for professional growth (books, courses, conferences)
Home office or co-working allowance
A Kindle to help you keep learning
We support workplace diversity and do not discriminate on any protected class. We believe when we work together as a team of different views, experiences, and ideas, we can build amazing things.
Please apply directly through the link below. Applications accepted through

 

February 15th.
Apply for this Position
If you can see yourself in this remote role and feel you can add to the ongoing success of In Marketing We Trust, then apply via https://www.skyverge.com/jobs/
Similar Jobs
You may also be interested in these jobs below