Social Media Growth Hacker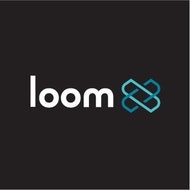 Loom Network
Social Media Growth Hacker
Mobile-App

Medium
JOB FUNCTION

Social Media Growth Hacker
COMPANY

Loom Network
INDUSTRY

Mobile-App
LOCATION

Headquarters:Bangkok, Thailand,Asia
JOB DESCRIPTION
We're Loom Network, a Techstars NY '18 startup. We build blockchain tech that makes it easy for developers to build large-scale games and social apps on Ethereum.
If you're in the crypto space, you may have already heard of us. We were the first Ethereum scaling solution in production (https://www.coindesk.com/ethereums-first-production-scaling-project-catch/), Vitalik has tweeted about us (https://twitter.com/VitalikButerin/status/984651585476116480), and our free code school CryptoZombies.io is the #1 Ethereum programming resource on the Internet. Oh, and we're building a game, Zombie Battleground (https://loom.games).
We're looking for a
Social Media Marketer/Growth Hacker
(
full-time, remote ok, Asia time zone required
) to run our social media accounts and help take our growth to the next level.
Activities will include:
Managing our Twitter to queue up engaging tweets and interact with our followers
Monitor online channels (Twitter, Reddit, etc.) to look for opportunities to inject ourselves into the conversation in a helpful way and spread awareness
Identify and build relationships with influencers
Find additional channels to reach relevant targeted audiences and spread awareness about what our products
(And probably a dozen other things — things change a lot in our industry and we move fast 😉)
Who we're looking for:
A hustler. A meme ninja. A master wordsmith.
You know how to craft 140-character Tweets that you know will go viral.
You're intimately familiar with Reddit culture, and how to write posts and comments in such a way that they're guaranteed to get upvotes.
You can scour the Internet and come up with ideas all day long for opportunities to get involved in the conversation and further spread awareness.
Knowledge of the crypto space is beneficial, but not necessary. We'd rather take an all-star marketer who can learn the industry than someone who's deep in the space but doesn't have the skill set.
To apply, send an email to hiring@loomx.io with "Social Media Manager" in the subject line. Send over your CV and a summary of your bragging rights, why you think you'd be an awesome fit for this role. Links to Twitter / Reddit accounts you've managed (even personal) are definitely helpful!
Apply for this Position
If you can see yourself in this remote role and feel you can add to the ongoing success of In Marketing We Trust, then apply via hiring@loomx.io
Similar Jobs
You may also be interested in these jobs below