Social Media Marketing Manager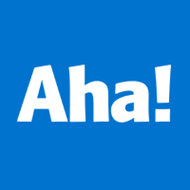 Aha!
Social Media Marketing Manager
Software
JOB FUNCTION

Social Media Marketing Manager
COMPANY

Aha!
INDUSTRY

Software
LOCATION

Headquarters:United States,United States
JOB DESCRIPTION
You love developing multi-channel plans. You geek out when it comes to social listening and optimizing post times. You feel deeply satisfied when you can perfectly answer a customer question. You are energized by growing and engaging with product managers from around the world. If this is you, we want to hear from you!
Our all-remote team works closely with customers to highlight what is possible with our software — sharing best practices and product expertise. We are looking for an experienced social media manager who has a deep understanding of the social landscape.
As a Social Media Marketing Manager at Aha!, you will have an excellent opportunity to join a breakthrough and profitable company that is growing fast. Aha! was founded by a proven team of Silicon Valley veterans whose last two businesses were acquired by well-known public companies. More than 200,000 users trust Aha! to link their brilliant strategy to their team's work and create visual roadmaps.
We are looking for someone who:
Has experience managing social media accounts in a large SaaS or technology company
Enjoys testing different approaches and optimizing social programs for engagement
Has a basic understanding of product management and productivity tools
Can convey sophisticated or technical concepts through clear writing
Has excellent judgement, likes to interact with customers, and takes on increasing levels of responsibility
We are committed to being great, and we want someone who:
Can work at a fast-paced company where the feedback cycle is measured in hours rather than weeks
Has a "get it done" attitude and radiates team spirit
Is seeking a career-defining opportunity with a proven, results-oriented team
We are building a distributed team, and you can work from anywhere in the United States for this role. We offer generous salary, equity, benefits, and a profit-sharing program.
Apply for this Position
If you can see yourself in this remote role and feel you can add to the ongoing success of In Marketing We Trust, then apply via https://www.aha.io/company/careers
Similar Jobs
You may also be interested in these jobs below