Software Architect, Ruby on Rails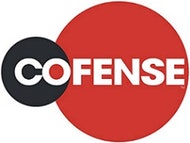 Cofense
Software Architect, Ruby on Rails
B2B

Medium
JOB FUNCTION

Software Architect, Ruby on Rails
COMPANY

Cofense
INDUSTRY

B2B
LOCATION

Headquarters:Leesburg, VA,Virginia
JOB DESCRIPTION
Cofense is the leader in "Human Phishing Defense" solutions and is seeking a Software Architect to continue expanding its quickly growing engineering teams.  As a Software Architect, you should be an effective engineer with high standards for design and be able to communicate how the architecture supports business goals to all stakeholders.
Understand product system requirements and architecture.
Maintain an architecture roadmap and technology radar to guide engineering direction and the evolution of our product offerings.
Generate necessary documentation to communicate architectural and design options to technical and non-technical personnel.
Using the product roadmap, make decisions about our technical direction and influence technical decisions as a member of engineering leadership.
Collaborate with other product teams to integrate all Cofense products into a precise suite and ensure consistent usability.
Investigate third party applications and APIs and check compatibility for potential integration with the Cofense suite of products.
Ensure the team has the information to implement the necessary technical direction.
Demonstrate a real passion for developing well architected, elegant software tools and services.
Other duties as assigned.
The above statements are neither intended to be an all-inclusive list of the duties and responsibilities of the job described, nor are they a listing of all of the skills required to perform this role. Rather, they are intended only to describe the general nature of this role. This job description is not a contract of employment, either express or implied. Employment with Cofense will be voluntarily entered into and your employment is considered at will. Cofense reserves the right to alter the job description at any time without notice.
Knowledge, Skills and Abilities Required
Extensive experience in Ruby on Rails a plus.
Experience in micro service architecture and practices.
Strong desire to maintain and develop skills and stay ahead of available technologies.
Experience with high-volume web applications.
Knowledge and experience using AWS services, such as S3, RDS, and SQS
Strong communication skills
You have superb analytical and problem-solving skills.
You are proactive, motivated and able to work in teams or alone.
You like to mentor engineers as well as learn from them.
Possess a solid understanding of distributed systems.
Approximately 10% travel. Some occasional international travel may be required.
Education
Minimum of a bachelor's degree preferred. Strong preference given for bachelor and advanced degrees in software technology related fields.
At least 10+ years of professional experience in the software engineering/architecture field.
Compensation
Competitive salary
401k with company match
Health, vision, dental, disability, life insurance
Telecom bonus
Location
Cofense is committed to equal employment opportunity. We will not discriminate against employees or applicants for employment on any legally recognized basis [protected class] including, but not limited to: veteran status, uniform service member status, race, color, religion, sex (including pregnancy), gender identity, sexual orientation, national origin, age, physical or mental disability, marital status, genetic information or any other status or characteristic protected by applicable national, federal, state or local laws and ordinances. We adhere to these commitments in all aspects of employment, including recruitment, hiring, training, compensation, promotion, benefits, and discipline.
Apply for this Position
If you can see yourself in this remote role and feel you can add to the ongoing success of In Marketing We Trust, then apply via cofense.com/company/careers
Similar Jobs
You may also be interested in these jobs below