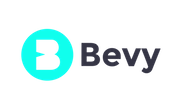 Bevy Labs, Inc
Software Engineer
B2B

Large
JOB FUNCTION

Software Engineer
COMPANY

Bevy Labs, Inc
INDUSTRY

B2B
LOCATION

Headquarters:Palo Alto, California,USA and Canada
JOB DESCRIPTION
At Bevy Labs we have deep experience building community from the ground up. We are building the best products to help companies manage and scale their user groups and event communities all over the world. We are a distributed company and strive to be as diverse as the people using our products.
Bevy Labs Engineering
On the engineering team you are at the heart of the action, contributing to products that are actively used by world-class communities to create connections and experiences for their people.
We care about solving challenging problems to build products that make a real difference in the lives of our customers and their users. We also care about the craft of software engineering and how we can always become better at what we do, individually as well as collectively.
This means continuous integration, lots of automated test coverage, thorough reviews, good thinking and lots of experiments to discover new ways of improvement.
We are still small and nimble, but we are excited to grow.
This position
Over time an area of specialization may emerge, but for the foreseeable future this is a position that will likely get in touch with many different areas of the product.
You
You will fit in well with us, if you:
Reside in North or South America. Yes, we are a distributed company, but since we are still small, we like to minimize the time zone spread within the team.
Are an excellent communicator. In our small team, English is the official language. You need to be able to articulate complex ideas efficiently and effectively. When people do not share an office, it is essential to pay extra attention to communication.
Have a solid technical background. You should have at least 5 years of professional software development experience and be able to point to a track record of caring about software engineering practices.
Feel at home with Python/Django, JavaScript/React.js and the shell command line. You have been working in current cloud-based environments (such as AWS or GCP), but you don't feel tied one platform and generally appreciate picking the "right tool for the job."
Like to learn and strive to do so often. As a company we improve to the extent that our team does. It starts with each individual. Humility and an open mind help a lot.
Ideally know what it is like to work in distributed development teams, or better yet, thrive in them. It probably means you already know you don't need a structured office environment with a manager who checks in on you once a day. Likewise, you know that you will do best from your home office.
If you recognize yourself in the above, please reach out to 
jobs@bevylabs.com
 with your resume and more information about yourself and let us know why you think we would work well together. We are looking forward to hearing from you!
We are proud to foster a workplace free from discrimination. We strongly believe that diversity of experience, perspectives, and background will lead to a better environment for our employees and a better product for our users and the communities we serve.
Principals only please.
Apply for this Position
If you can see yourself in this remote role and feel you can add to the ongoing success of In Marketing We Trust, then apply via https://www.bevylabs.com/jobs/
Similar Jobs
You may also be interested in these jobs below