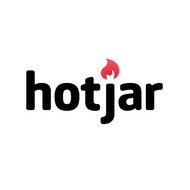 Hotjar
Support Hero (Americas)
Software
JOB FUNCTION

Support Hero (Americas)
COMPANY

Hotjar
INDUSTRY

Software
LOCATION

Headquarters:Malta,Americas
JOB DESCRIPTION
Note: Although this is a remote position, we are currently only considering candidates in timezones within the Americas and willing to work EST hours.
Hotjar's Hero team is on the hunt for a support champion to join us in providing world class technical help and assistance to the growing user base of our SaaS product. We take support seriously, and our Hero team is dedicated to going above and beyond for our users day in and day out. Support is not just something we do, it's who we are!
As a Hotjar Hero, you will take care of hundreds of Hotjar users every week to ensure they get the reactive support they need to be successful using our product. You'll also be dedicated to delivering top notch self-service, as we invest a lot in documentation, content and defining changes to continuously improve the overall customer experience. Due to the technical nature of our product, you should have a good understanding of web development. This includes being able to debug HTML, CSS and JavaScript in web browser based developer tools.

As a Hotjar Hero, you will also:


Be on the front line interacting with our customers through Zendesk.
Consistently deliver world class support with empathy and understanding.
Accurately identify, analyze, and resolve technical and non-technical issues in a timely manner.
Thrive on problem solving – with a huge range of customers using a complex product, it's a crucial part of the job.
Update the pipeline of user suggestions and feedback to improve Hotjar.
Write and develop documentation for internal and external knowledge bases.
Regularly interact with other departments including Product, Legal, Marketing and Customer Success.
Occasionally take part in demonstrations or webinars with our users.
Represent the support team at a company level during weekly team meetings.
Own projects related to improving our support, processes, and self-service.
Compensation Range
The budgeted compensation range for this role is $44,000 to $60,000 annually. Ranges are based on market research and are equitable to other roles within Hotjar. The actual compensation offered to a successful candidate will be based on relative experience and skills. At this time we are only able to provide official employment status to those located in Malta. All other candidates will join our team as full-time consultants and will be responsible for paying any taxes or applicable fees where they reside.
Requirements
2+ years experience working in technical support roles and teams. Rather than seeing Support as an entry level role, we place a high value on the team who are on the front-line of ensuring our users' success.

Fluency in English, with flawless writing skills. If you also speak other languages, tell us! Portuguese, German, French, Spanish and Japanese will be considered assets.

Previous experience wrangling HTML & CSS (JavaScript is a plus), like putting together websites and using web based developer tools to locate bugs.

Naturally empathetic and able to communicate in a way that empowers, never belittles.

Sensitive to varied customer personalities and levels of technical experience.

Ability to work independently and within a team towards both personal and shared work goals.

Comfortable taking initiative and making decisions independent of others.

Flexible and adaptable in a fast workplace environment (remote experience is a plus!).

Must submit to a background check confidentially processed by our third party.
Similar Jobs
You may also be interested in these jobs below