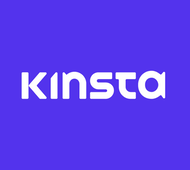 Kinsta
SysOps Engineer
Software

Small
JOB FUNCTION

SysOps Engineer
COMPANY

Kinsta
INDUSTRY

Software
LOCATION

Headquarters:London,Remote
JOB DESCRIPTION
DESCRIPTION


We (Kinsta.com) are a modern cloud hosting startup focused on WordPress hosting. Our awesome, young, and motivated team is scattered across the globe: Europe, Asia, Australia, and the Americas.
Our client base is growing rapidly and we're looking for an experienced SysOps Engineer who can help us sustain unparalleled uptime and scalability for our customers.
We are looking for someone to start immediately!
While the responsibilities of the role will vary considerably from one day to the next, a few common tasks you can expect to work on regularly include:
Create new Google Cloud virtual machines, install our hosting and software stack on them, and connect them to our pool of production machines.
Assist the Support team by investigating bugs and issues reported by our clients affecting our infrastructure or platform.
Monitor our infrastructure and respond to instances of high load. Investigate the issue, take steps to stabilize the infrastructure, document the steps taken, communicate lessons learned for the improvement of the team, and propose changes to avoid a recurrence.
Respond immediately to any system outages during a scheduled 8 hour shift.
Review firewall rules and make necessary adjustments in response to malicious traffic reaching our platform.
Occasionally assist the DevOps team in the development of new tools and in the refinement of existing tools.
REQUIREMENTS
The ideal Kinsta SysOps Engineer is technically-knowledgeable, professional, curious, self-motivated, and capable of communicating complex technical topics clearly in writing.
In addition, our System Administrators must possess the following skills or experience:
English fluency.
Extensive experience creating, managing, and configuring Linux environments.
Experience working with and configuring the following software, tools, and packages: nginx, php-fpm, MySQL, iptables, Ubuntu Linux.
While not required, the following skills and experience would be very beneficial for someone in this role:
Experience with Ansible.
Experience with ZFS.
Experience with nginx fastcgi cache.
Experience with Linux containers (LXD/LXC).
Experience with Google Cloud Platform.
BENEFITS
This is a fully-remote role. Our SysOps Engineers can work from anywhere they have reliable internet access.
We always use the latest version of everything: ZFS, PHP-FPM, MariaDB, nginx, Ubuntu, Linux containers, Linux kernels, Ansible, Lua, and more, so you'll be able to work with a bunch of exciting technologies and use them every day!
This position offers a great deal of flexibility, responsibility, competitive salary, and opportunity for growth for the right candidate.
If you want to learn more about Kinsta and what it's like to work for our team, head to our website, Kinsta.com, and look for the About Us link in the footer
Apply for this Position
If you can see yourself in this remote role and feel you can add to the ongoing success of In Marketing We Trust, then apply via https://kinsta.com/careers/
Similar Jobs
You may also be interested in these jobs below