Video Marketing Evangelist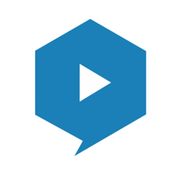 Explainify
Video Marketing Evangelist
B2B

Large
JOB FUNCTION

Video Marketing Evangelist
COMPANY

Explainify
INDUSTRY

B2B
LOCATION

Headquarters:Fayetteville, AR,USA
JOB DESCRIPTION
Do you have a bigger vision for the future and feel like you have more to offer? Looking for a team that gains energy and excitement from your ideas and helps you realize the bigger vision for your future?
Sure – you could let your precious abilities go to waste… and grow increasingly unfulfilled. But wouldn't you rather leave it all behind for a team that's changing an industry?
The future of video is BIG. And here's your chance to shape it.
We're looking for an expert who's ready to satisfy their entrepreneurial longing and help build something amazing.
With us, you'll research and define the lens that businesses should look through, help our sales experts paint a picture of the challenges below the surface and lead clients to a future they never thought possible. You'll also be shaping an industry.
If you're self-directed, self-motivated, self-managing, confident, and comfortable on-camera and on-stage — keep reading.
About the Job:
Build proprietary methodologies & frameworks from scratch
Research and develop our go-to frameworks and measurement models for how businesses should use video
Define our 3-4 key stories, package the information
Get on sales calls as 'the expert' & enable the sales team
Paint a picture of the future of their industry (make them feel left behind)
Educate about our frameworks, the lens in which we look through
Get clients & sales team to think bigger, help them get bigger deals
Identify where our client's greatest opportunities lie, contextualize best practices and define a clear strategy
Become the authority on video marketing strategy
Market your knowledge everywhere as a thought leader
Convey confidence, tell stories and dazzle on-camera weekly, webinars, podcasts, posts, and even conferences
Create the industry's best, thought-provoking content for Explainify (written and video)
Have 'ideas for days' for content topics, product evolution, etc


This is a remote full-time position. 

Must be U.S. based.
Bonus points if you're willing to relocate to our headquarters in Fayetteville, AR.
No side hustles. We're looking for the person that's all-in on our vision.


About You:
You should understand the larger picture when it comes to a video strategy. It's not just about tactics, but matching video types to funnel stages, placement within landing pages, and understanding how a video can impact strategy across multiple departments and even multiple channels.
You are motivated by creative challenges, love operating in a team, and your greatest reward comes from making valuable contributions to the growth of an organization.
5+ years of impressive strategy experience
Comfortable on-camera, easily conveying authority and confidence
Proven experience with video examples of you speaking
Proven examples of thoughtful writing
You know how to package up ideas and it's even better if you've built a framework in the past
The curious type, with a research or data-informed approach
Driven, fast learner that doesn't expect hand-holding or a support team
Entrepreneurial spirit—loves to embrace new opportunities and make things happen in a fast-paced, ever-evolving environment
Sense. Of. Humor
Incredibly comfortable with regularly creating & presenting content to enterprise level clients. Professional, experienced communicator
Happy to travel 6-8 times a year
Intensity/passion for products and technical knowledge balanced by strong listening skills/empathy to help clients get the right solution
Visionary, but grounded in reality; research-informed approach
Ambitious and ready to own the role, but still coachable and collaborative
What you gain:
Well here's the good stuff:
Above market pay (bonus if willing to relocate)
4 weeks paid vacation plus paid holidays
Then there's the great stuff:
Getting to blaze an entirely new path for a great, young company that people genuinely get excited about
Spending every day working in your Unique Ability
Working with people who know who you are and care about you as a person (this isn't just a platitude)
Exposure to multiple areas of the business
Your ideas matter. We don't care where the best idea came from as long as we put the best solution in place
Open leadership style – talk to our founder directly at any time and let him know what you think
Working in the two greatest markets in the world… video & technology
What you lose:
The corporate politics of your current and past jobs
The backstabbing and being thrown under the bus
Being anonymous in a larger organization. Being lost in the crowd sucks
If you think this position is a right-fit for you, please apply now. Don't forget your video explaining why you were born to do this role. This is your first test.
Apply for this Position
If you can see yourself in this remote role and feel you can add to the ongoing success of In Marketing We Trust, then apply via https://explainify.com/
Similar Jobs
You may also be interested in these jobs below