Web, PPT, & Brand Identity Designer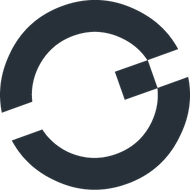 Orrbitt Creative Group
Web, PPT, & Brand Identity Designer
B2B

Small
JOB FUNCTION

Web, PPT, & Brand Identity Designer
COMPANY

Orrbitt Creative Group
INDUSTRY

B2B
LOCATION

Headquarters:Wilmington, NC,EST Time Zone
JOB DESCRIPTION
About Us


Orrbitt Creative Group builds websites, brand identities, and corporate presentations for life science companies. Some of our client specializations include therapeutics, genetics, diagnostic tests, and oncology. Most of our clients are in Boston and San Francisco. All of our clients value high quality work. Executives of publicly-traded companies, venture capitalists, and public relations firms regularly see and interact with our work.
Job Description
We are looking for an experienced, full-time graphic designer who specializes in corporate website design, infographics, brand identity, and PowerPoint presentations. Experience in the life science industry is a plus.
Requirements
5+ years experience working as a full-time graphic designer
Portfolio or case studies demonstrating work in WordPress website design, illustration, infographics, and PowerPoint.
You know Adobe Creative Suite, InVision, and Microsoft PowerPoint inside and out.
Practiced knowledge of color theory, grid layout, typography, and graphic design.
Qualities We Look For In A Designer
Great communicator. You love talking to people, learning about their needs, and helping them.
Business-savvy. You understand how your design fits into the bigger business picture.
You practice mobile-first design.
You design for edge cases.
You have a degree from a design school.
You learn software inside and out.
You understand user experience and design for how something works as much as how it looks.
You have an understanding of how your design will work in the browser.
You are passionate about the current state of design. You enjoy talking about what's going on in the world of design and web, why it's happening, and where it's going.
Bonus Points
Front-end coding experience
You play an instrument : )
Location
Remote candidates must be in the United States and available to work between 9am – 5pm EST Monday – Friday with a phone and high-speed internet connection.
What's Next
We're pretty open here at Orrbitt and we hold entrepreneurs and go-getters in high regard. You're a designer. Be creative. Tell us why you would be a great fit. And don't forget to send us your portfolio and website.
We are not accepting applications for freelancers or part-time employees at this time.
You can find this job description at our website: https://orrbitt.com/blog/orrbitt-hiring-looking-full-time-graphic-designer-wilmington-nc/
Job Type: Full-time
Apply for this Position
If you can see yourself in this remote role and feel you can add to the ongoing success of In Marketing We Trust, then apply via hello@orrbitt.com
Similar Jobs
You may also be interested in these jobs below