WordPress Technical Lead – Remote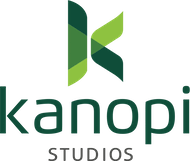 Kanopi Studios
WordPress Technical Lead – Remote
Software

Small
JOB FUNCTION

WordPress Technical Lead – Remote
COMPANY

Kanopi Studios
INDUSTRY

Software
LOCATION

Headquarters:San Francisco, CA (Remote),San Francisco, CA (Remote)
JOB DESCRIPTION
RESPONSIBILITES AND DUTIES
As a Technical Lead, your day-to-day includes working closely with clients and project managers; leading project teams of developers; defining project development activities and technical solutions; and being a resource for your peers. You will be hands-on developing and maintaining sites while keeping your team accountable to schedules, estimates, project requirements, and high standards of quality. This position is fast-paced, deals with shifting priorities, and reports to Katherine White, Director of Engineering.
REQUIREMENTS
Your typical work week might include:
Building and supporting a wide variety of WordPress sites.

Talking directly with clients about their technical challenges and business needs.

Organizing developers on your projects based on their skills, interests, and areas for growth.

Owning the project team's overall technical approach, defining project tasks, and being a point of continuity.

Providing architectural vision that helps your developers guide their implementation decisions.

Writing user stories and technical specifications for potential and current clients. 

Answering questions from and providing mentorship to others on your team. 

Looking for ways to encourage the team's productivity and positivity.

QUALIFICATIONS & SKILLS
5+ years of WordPress development experience, including writing custom plugins and themes.

Experience working in an agency setting and consulting with clients.

Experience planning, documenting, and presenting technical solutions.

Experience leading and working with distributed project teams.

Writing and architecture skills, with the ability to produce and present comprehensive user stories and technical specification documentation.

Experience partnering with project management to delegate technical tasks, manage change, and surface potential project issues.

Inclusive, supportive, and thoughtful interpersonal communication skills.

Passion for the web and open source development.

Experience with modern development tools and methods such as atomic and responsive design, gitflow, container-based environments, task runners, CSS preprocessors, IDEs, and CI/CD platforms.

Awareness of performance, security, and unix server administration.

Exposure to a variety of project management styles (waterfall, agile, scrum).

Bachelor's or Master's degree in Computer Science or related experience.
We know lists of technical requirements can be overwhelming. We're looking for candidates who care about doing good work for clients and leading strong teams.  If this position sounds good to you, but you're unsure if your skills are in complete alignment, we encourage you to apply.
Apply for this Position
If you can see yourself in this remote role and feel you can add to the ongoing success of In Marketing We Trust, then apply via https://www.kanopistudios.com/careers/
Similar Jobs
You may also be interested in these jobs below