Customer Success Specialist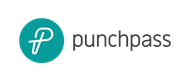 Punchpass
Customer Success Specialist
B2B

Medium
JOB FUNCTION

Customer Success Specialist
COMPANY

Punchpass
INDUSTRY

B2B
LOCATION

Headquarters:Burlington, VT,North America, Western Europe
JOB DESCRIPTION
DESCRIPTION
We're looking for someone with customer support experience to lead customer success here at Punchpass. With thousands of users around the globe, we get lots of questions about Punchpass. Your job will be to answer them and look for ways to help customers succeed with Punchpass right from the start. This will range from answering messages in Intercom (the app we use for all customer communication), improving our support documentation, customer onboarding phone calls, demos, guides, and anything else that will help our customers get set up and successful using Punchpass. You'll also convey customer concerns back to our tech team by tracking user feedback and escalating software issues as necessary.
Punchpass is still a very small company – everyone does support and you won't be alone. Excellent customer service is something we are known for, so you will be joining a team that believes in high standards and believes in helping small businesses grow.
We are looking for someone with experience in customer support (preferably online but not a requirement), who is comfortable with technology, and is looking for a challenging but rewarding place to work. There is a lot of room to grow with Punchpass, you won't be limited in terms of your responsibility. Writing is important to us – the majority of our communication with customers, and with each other, is written.
The primary role of this job is to ensure that customers achieve success in understanding and using Punchpass.
We'd love to hear from you if you:
Have previous experience with customer support and troubleshooting.
Have technical know-how and great problem solving abilities.
Are comfortable speaking to small business owners, via phone, email, and online chat.
Are an analytical thinker, and you pay attention to detail.
Excel at understanding complex topics and explaining them to others in a clear, concise manner, both written and verbal [English].
Get enjoyment from helping people. We encourage casual and friendly conversations with our customers.
Bring a strong sense of team spirit and ownership.
Are proactive and resourceful. You work on your own initiative, and you find answers to questions yourself.
Possess curiosity and a desire to dig into root causes.
Are eager to learn and improve upon your own skills.
Have an overall drive for excellence.
Bonus points if you have experience selling or training.
Must reside in U.S., Canada, or Western Europe
BENEFITS
Flexible work hours
Work from anywhere
Company-sponsored 401k plan with matching contributions
We're a small team with a product our customers love. You can make a big impact 🙂
Similar Jobs
You may also be interested in these jobs below