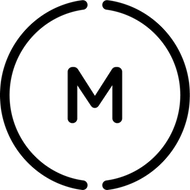 Moment
Financial Analyst
Mobile-App

Medium
JOB FUNCTION

Financial Analyst
COMPANY

Moment
INDUSTRY

Mobile-App
LOCATION

Headquarters:Seattle, WA,North America
JOB DESCRIPTION
We're looking for a demand planning analyst to join our marketplace team where we offer photography apps, gear, and travel. We have a growing number of skus between Moment and the third party brands we curate, which means our ability to forecast how much to buy, ship, and hold is becoming an interesting challenge. We need one person to ensure that we keep the right products in stock at the right warehouses at the right times. From forecasting future order demand to working with our vendors to managing their delivery schedule, you'll own this entire process.
What You'll Be Working On
Forecasting Demand – understanding traffic, conversion, and order mix to forecast future order volume and contents.
Inventory Planning – from the revenue forecast plan out quantities needed across over 100 skus while ensuring we stay in stock at our US and Amazon warehouses.
Production Schedules – working with our vendors and third-party brand partners to manage our forward-looking forecasts, update production schedules, and manage boat vs airplane shipments.
Dashboards – maintain the marketplace dashboards and work with the team to pull out conversion and ordering insights.
Closing Process – improve and manage our weekly, monthly, and quarterly e-commerce closing processes to make sure our data is accurate.
Customer service, because everyone on the team does a few hours per week. And we mean everyone in the company.
You Need These Qualifications:
You have our shared love for taking pictures and sharing them online.
More than two years of experience as an analyst.
An excel wizard.
Ability to understand database structures and build reports with MySQL and Postgres. Prior experience with RJmetrics is a plus.
Experience in an e-commerce company is preferred.
Experience with google analytics and conversion optimization is preferred.
Degree in math or economics preferred.
Succinct writer with experience summarizing insights
Apply for this Position
If you can see yourself in this remote role and feel you can add to the ongoing success of In Marketing We Trust, then apply via https://www.shopmoment.com/careers
Similar Jobs
You may also be interested in these jobs below