Hotjar Support Engineer (Americas)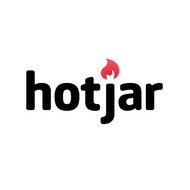 Hotjar
Hotjar Support Engineer (Americas)
Software
JOB FUNCTION

Hotjar Support Engineer (Americas)
COMPANY

Hotjar
INDUSTRY

Software
LOCATION

Headquarters:Malta,Americas
JOB DESCRIPTION
Although this is a remote position, we are currently only considering candidates in timezones within the Americas and willing to work EST hours.
Hotjar's Hero Engineer team is looking for a new member to help us provide technical support to both Hotjar users and our internal departments. Our team is the glue between Customer Experience and Product & Engineering; we seek to maintain relentless empathy as we debug websites, communicate with customers, and build innovative new internal tools. We're a collaborative team, led with a combination of high autonomy and accountability. Adaptability is key: our work varies based on our customers' needs (both external and internal).
As a Hotjar Hero Engineer, you will investigate technical issues that Hotjar users have contacted us about. This means you'll be at the cutting edge of web development and how it interacts with Hotjar's tech stack. If you love staying abreast of the latest web technologies, and are naturally good at explaining things, then this role is for you. Due to the technical nature of our product, you should have a good understanding of web development. This includes being able to debug HTML, CSS and JavaScript in web browser based developer tools.
In this role you will:
Create 'WOW' moments by promptly replying and communicating with users on our support channels.
Investigate and solve technical issues users face on a daily basis by debugging complex issues in our codebase and on our users' sites – which use a myriad of different technologies. Distill complex issues into underlying causes and work directly with our product teams to deploy solutions, while consistently delivering world-class support.
Use automation tools (eg, Zapier) to enhance and improve internal Hotjar processes.
Have the opportunity to create educational content and deliver technical training to the wider Customer Experience team.
Represent Hotjar users within the company – to further their needs and help generate innovative new product features.
Compensation Range
The budgeted compensation range for this role is $60,000 to $76,000 annually. Ranges are based on market research and are equitable to other roles within Hotjar. The actual compensation offered to a successful candidate will be based on relative experience and skills. At this time we are only able to provide official employment status to those located in Malta. All other candidates will join our team as full-time consultants and will be responsible for paying any taxes or applicable fees where they reside.
Requirements
Fluency in English, with flawless writing skills. If you also speak other languages, tell us! Portuguese, German, French, Spanish and Japanese will be considered assets.
Familiarity with HTML, CSS, Javascript, and using browser developer tools.
Naturally empathetic and able to communicate complex concepts in a way that empowers and never belittles.
Be able to work independently – accountable for your own actions and able to act with both urgency and integrity.
Desire and drive to always be learning.
Ability to work independently and within a team towards both personal and shared work goals.
Previous experience in a troubleshooting environment and be a great problem solver.
Passion for talking to users every day.
Flexible and adaptable in a fast workplace environment.
Desire to work in a caring, transparent, and giving work environment, in line with Hotjar's company values, culture and ways of working.
Must submit to a background check confidentially processed by our third party
Similar Jobs
You may also be interested in these jobs below