Part-Time Business Manager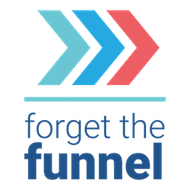 Forget The Funnel
Part-Time Business Manager
B2B

Small
JOB FUNCTION

Part-Time Business Manager
COMPANY

Forget The Funnel
INDUSTRY

B2B
LOCATION

Headquarters:Atlanta, GA & Montreal, QC,Remote
JOB DESCRIPTION
Our mission is to help elevate those who are underestimated at tech companies. We're seeking a business manager to help us be more efficient — and therefore more effective at squashing the status quo.
Are you a clear, empathetic communicator with an innate sense of urgency & hustle? Do you get excited about taking audacious ideas, and transforming them into detailed projects with dozens of tasks and deadlines for your team to work toward? Are you a natural "systems" person who loves making processes more efficient and organized?
You know that achieving great things is 10% big idea, 90% execution — and that in order to make those great things a reality, someone (you) needs to keep all the trains running on time.
You're looking for a role that allows you to flex your stellar communication & organizational skills, and your knack for project & operations management. You're looking for teammates who'll love you for your tendency to jump in & take the reins, your efficiency, and your obsessive attention to detail.
About us 👋
Hi! We're Georgiana Laudi and Claire Suellentrop. We're two independent marketing consultants for SaaS companies; Gia operates under her brand A Better CX (abettercx.com), and Claire operates under her brand Love Your Customers (loveyourcustomers.co). In addition to serving SaaS clients individually, we're also the co-founders of Forget The Funnel (forgetthefunnel.com): a project that provides SaaS marketing employees the training & support they need to be successful in their roles.
Growing three separate brands is no easy task, and we need your help.
About the role 💻
This is a part-time, independent contractor position, and we estimate the workload will clock in around 10-20 hours weekly (at least, we think. We're kinda guessing, TBH 🤷‍♀️). We're hoping to start off with an hourly arrangement, then transition to a monthly retainer with you once all three of us have a better understanding of the actual time requirement.
This is also a remote position, so you're free to work from anywhere in the world! Gia is based in Montreal, QC, while Claire is based in Atlanta, GA. If you're in one of these cities, meeting up for the occasional coffee would be delightful — but we want the best person for the job regardless of location.
One caveat: we do work Eastern time zone hours, so you'll want to be in a time zone that allows for meetings, check-ins, etc between 10am-4pm ET US & Canada.
Some of your typical responsibilities might include:
Business & ops management
Continuously seeking (& implementing) ways to improve efficiency across our 3 brands
Owning the process for generating, sending, and following up on invoices & ensuring timely payments
Inputting business financial activity into a forecasting tool on a weekly basis
Finding & removing unnecessary expenses from our monthly / yearly budgets
Preparing client proposals and agreements
Creating SOPs, training docs & screencasts
Implementing the RACI framework for projects (both client projects and Forget The Funnel projects)
Managing projects across all 3 brands, and keeping everything on schedule as they progress
Purchasing personal gifts / thank-you gifts for clients, marketing partners, etc
Recognizing opportunities to improve (and later outsource, if prudent) tasks and projects to assistants, specialists etc. For example: Inbox management, Personal appointment scheduling, Booking travel accommodations
Client & partner communications management
Being the first point of contact for all client, partner and community needs including proposals, invoicing, follow-ups, weekly updates & support.
Onboarding new clients — creating a workspace for each new client in project management software, setting communication expectations, etc
Scheduling client kickoff calls & recurring check-in calls
Compiling & sending weekly client updates
Calendaring with clients, marketing partners, etc.
Here are the "must-haves" to be successful in this role:
Previous professional experience in operations and / or project management.
A++ Communication skills.

 

You're confident interfacing with CEOs of million-dollar companies, marketing professionals, and freelancers alike. You wouldn't be caught dead making a grammatical error.
Proactivity & hustle.

 

When others have gone silent or created a roadblock, you (kindly) take initiative & nudge them on it. You take it upon yourself to keep conversations and projects moving forward.
Critical thinking skills.

 

You're comfortable evaluating options and making decisions in the face of uncertainty, and later reporting back to your team on what worked, what didn't work, and what you've learned.
Organizational skills & attention to detail.

 

Turning chaos into order makes your heart sing.
You're not an asshole.

 

We strive to be generous and an absolute pleasure to work with. We'll look for the same from you.
A few other hints that you might be the person we're looking for (not required, but bonus points if you match up with a number of these). You have previous experience…
Supporting client contacts at the C-Suite level
Training or managing other people
Creating internal documentation or training materials
Working in or with SaaS companies
Working with modern business tools like Asana and / or Notion.so (we currently use Asana, but are slowly migrating to Notion), Google Suite (Gmail, Google Docs, Google Sheets, etc), WordPress, Calendly, Loom
Why we think you'll like working with us 🙌
We believe in building businesses that support our desired lifestyles, our families, and our personal ambitions. We want to love our lives
and
our work.
While money is definitely important, we also believe that work isn't just about bringing in cash: through Forget The Funnel, our mission is to help marketers at tech companies who are overworked and underestimated gain confidence, think more strategically, and feel more valued.
Progress, power, and possibility are the core values driving everything we do.
When you come on board as our Business Manager…
You'll be part of a collaborative, driven team who genuinely love working together
You'll have a flexible, part-time schedule and the ability to work from wherever in the world you want
You'll be treated as a core team member and partner: someone whose input and feedback we'll truly seek as we streamline and operationalize our brands
We believe that different perspectives and backgrounds are what makes a company flourish. We welcome all applicants regardless of race, gender, orientation, sexual identity, economic class, ability, disability, age, religious beliefs or disbeliefs, or status. Our values are grounded in equality and ethics. We welcome you!
Are you currently so excited to apply that you can barely type? Then we want to hear from you! You can apply for this position at the link below, under "Apply for this position."
We review applications in batches, so don't worry if you don't hear from us right away. Qualified candidates will move on to video interviews to discuss the position in detail and talk through the fit. We're also big believers in paid trial runs, whenever logistically possible.
Similar Jobs
You may also be interested in these jobs below