Remote Customer Success Engineer (Europe)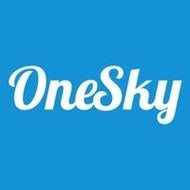 OneSky
Remote Customer Success Engineer (Europe)
B2B

Medium
JOB FUNCTION

Remote Customer Success Engineer (Europe)
COMPANY

OneSky
INDUSTRY

B2B
LOCATION

Headquarters:Hong Kong,Europe
JOB DESCRIPTION
The Customer Success team is responsible for onboarding, educating, and supporting our customers. We start work once a customer decides to use OneSky. We ensure they get the most value from our product and services the moment they decide to use OneSky.
We are looking to grow our team globally to better work with international customers.
Representatives are responsible for working directly with customers to help them get started and succeed in using OneSky, answer product questions, track user feedback, report and escalate issues to engineers. They act as the bridge between our customers and our product design and development teams.
Responsibilities: 
– Communicate efficiently and effectively with our customers. We rely on Zendesk to communicate with customers.  
– Manage customer expectations and own customer communications from initial contact until resolution. We proactively make sure our customers are getting the most they can from OneSky. 
– Become an expert in how OneSky works, what it is capable of, and where it is going 
– Influence the direction of OneSky, the product.
– Provide technical support to clients and efficiently escalate tickets and track issues
– Create issue report with reproducible steps to facilitate fix with engineering team
– Review reported issues and answer customer questions
Requirements: 
– Studied web/mobile programming related courses
– Good understanding of mobile and web development
– Previous experience in a troubleshooting environment and be a great problem solver 
– The ability to rapidly switch gears while retaining focus on the bigger picture 
– Passion for talking to customers and seeing them succeed 
– High-level of empathy 
– Excellent communication skills. Competent and fluent writer [English]
Bonus Skills & Attributes: 
– Experience / interest in localization / translation
– Remote working experience
We are looking for someone who can work European time zones, minimum 25 hours per week.
Apply for this Position
If you can see yourself in this remote role and feel you can add to the ongoing success of In Marketing We Trust, then apply via https://angel.co/onesky-1/jobs
Similar Jobs
You may also be interested in these jobs below