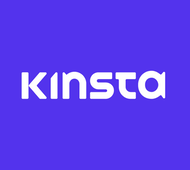 Kinsta
Support Engineer
Software

Small
JOB FUNCTION

Support Engineer
COMPANY

Kinsta
INDUSTRY

Software
LOCATION

Headquarters:London,Asia-Pacific
JOB DESCRIPTION
DESCRIPTION
We (Kinsta.com) are a modern cloud hosting startup focused on WordPress hosting. Our awesome, talented, and motivated team is scattered across the globe: Europe, Asia, Australia, and North America.
Our client base is growing steadily and we're looking for a competent support engineer with exceptional communication skills who can provide enterprise level technical support to our customers via our support system.
Our support team works with our customers using chat and email (we use Intercom.io exclusively for these purposes). As a 
Kinsta Support Engineer
 you will:
Take ownership of issues reported by customers and see problems through to resolution.
Research, troubleshoot, and identify solutions to resolve customer issues.
Follow standard procedures for proper escalation of unresolved issues to the appropriate internal teams.
Provide prompt and accurate feedback to customers.
Monitor uptime and analyze transactions data using third party analytics tools to resolve more advanced issues.
Document troubleshooting and problem resolution steps for internal use and to extend our Knowledge Base.
Carefully follow internal documentation to perform website migrations and repair websites infected with malware.
Our current shift need is 
Sunday – Thursday 11pm-7am UTC
.
REQUIREMENTS
The ideal 
Kinsta Support Engineer
 is technically-knowledgeable, upbeat, professional, curious, and self-motivated.
Excellent support is one of the cornerstones of our business. Our clients have come to expect industry-leading support and it's our pleasure to deliver that to them. As a result, we're pretty careful about adding new Support Engineers to our team.
We hire Support Engineers with a variety of different areas of expertise – some of us are WordPress developers, others are Linux server gurus, while others are technically-knowledgeable internet generalists who have mastered the art of customer service.
All of our Engineers must meet the following core requirements:
Completely fluent in English with excellent written communication skills.
Capable of thriving in a fast-paced and occasionally stressful environment interacting with multiple clients simultaneously while maintaining a professional and friendly tone.
Our Support Engineers must know WordPress deeply. All we host is WordPress and we have the best support team in the business (even if we do say so ourselves). While you don't have to be a full-fledged WordPress developer to be a Kinsta Support Engineer, you do need to know the WordPress database and file/directory structure as well as the wp-config.php file like the back of your hand. Experience with WP-CLI certainly advantageous.
A basic understanding of or familiarity with the following technologies: Linux, NGINX, PHP, MySQL/MariaDB, HTML, CSS, JavaScript, DNS, CDN, and caching (object and page).
Consummate professionalism: we're a distributed team and we expect you to act like the professional we know you are. That means being a member of the Kinsta team requires excellent communication, rock-solid reliability, and the drive to bring your best effort to bear on your work every single day.
Our Support Engineers deal with a lot more than just WordPress! While you don't need to be a full-stack developer to fill this role, you will be providing hosting support to full-stack developers, so you do need to be familiar with the full-stack, from Linux web servers to browser dev tools.
Bonus points:
Completely fluent in a second language. Languages we're currently targeting include: Italian, French, Japanese, Dutch, Portuguese, Swedish, Finnish, Danish, and Norwegian. If you are fluent in one of these languages please highlight this information when you apply!
Deep expertise in any (or all!) of the following: WordPress, Linux, NGINX, PHP and MySQL.
Experience setting up, managing, and supporting LEMP/LAMP stacks.
Prior experience working with customers over chat in a technical role in a fast-paced environment – particularly experience providing live support for web hosting or WordPress products.
BENEFITS
This is a fully-remote role. Our Support Engineers can work from anywhere they have reliable internet access.
We always use the latest version of everything: PHP 7.2, NGINX, Ubuntu 18.04, Linux containers, Google Cloud and more, so you'll be able to work with a bunch of exciting technologies and use them every day!
This position offers a great deal of flexibility, responsibility, competitive salary, and opportunity for growth for the right candidate.
If you want to learn more about Kinsta and what it's like to work for our team, head to our website, Kinsta.com, and look for the About Us link in the footer.
Apply for this Position
If you can see yourself in this remote role and feel you can add to the ongoing success of In Marketing We Trust, then apply via https://kinsta.com/careers/
Similar Jobs
You may also be interested in these jobs below