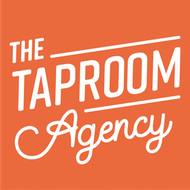 The Taproom Agency
Shopify Theme Desginer
Marketing

Small
JOB FUNCTION

Shopify Theme Desginer
COMPANY

The Taproom Agency
INDUSTRY

Marketing
LOCATION

Headquarters:Atlanta, GA,North America
JOB DESCRIPTION
This is a remote (North America), freelance contractor position, with the potential to go full-time.
You'll work closely with the team to help our clients launch beautiful Shopify stores. We work with clients who use themes from the theme store, but we also do our fair share of custom Shopify themes, giving you the opportunity to design the full customer journey.
You must be comfortable designing Shopify themes from a blank canvas and understanding client needs and how that translates into effective user experience.
You must have availability during the day to work on projects. As much as we appreciate the side hustle, this position requires daytime working hours.
Required Skills
Adobe Suite or Sketch
Experience designing for ecommerce stores
Other Must-Haves
You'll be communicating directly with the client, so we want you to have excellent communication skills.
We're a remotely distributed team (with our home base in Atlanta, GA). You must be comfortable with working remotely and communicating with the team regularly via Slack/video chat.
We're serious about the work we do, but we know when to have fun. If you have some excellent jokes (this includes dad jokes, by the way), we'd love to hear them.
About The Taproom Agency:
At The Taproom Agency, we help businesses realize their potential on Shopify. We're all about getting to know our client's brand and making it stand out in a crowded digital world. We're a small, distributed team with our home base in Atlanta, GA, bringing unparalleled enthusiasm, expertise, and creativity to every e-commerce project.
A Day In The Life:
You'll be creating strong visual designs that speak to our clients' brand and its needs.
You'll work collaboratively with our developers and strategists to ensure that all client needs are being met as efficiently as possible.
You'll provide weekly status updates via Slack and participate in weekly touch-base phone calls with our Project Manager.
You're the expert when it comes to resolving design-focused client questions and issues, so you'll be communicating directly with the client.
You'll diligently to meet established timelines for project completion.
Similar Jobs
You may also be interested in these jobs below